Limited and Open Editions are Produced as Giclée Prints by Leaders in Fine Art Printing.
All paintings are reproduced on real archival papers and artist canvas. 
What is a Giclee Print? Pronounced, zhee'clay, the word comes from the French, meaning to spray, which is exactly what an ink jet printer does. The quality of a giclee print is far superior to all other forms of printing.
Giclée prints are not to be confused with a pulled print. A pulled print is an original piece of fine art and not a copy. Pulled prints are made by printmakers from a master image they create themselves.
In brief, giclée reproductions were introduced to the market in the late 1980s . The quality of a giclée print is far superior to all other forms of printing, it's the closest an artist can get to matching their original 2-D artwork.
All Woody prints are intended for fine art consumption, be they limited edition or open reproductions, they are all Giclée's made from high-resolution images with impeccable colors and finely tuned sharpness.
The major criteria for creating a Woody limited edition giclée print include the following:
Resolution– All original Woody paintings are professionally scanned or photograph at 300 dpi or higher resolution.
Ink– The printing ink  is pigmented (not dye) with 8 or more different colored pigmented inks used in the printer.
Medium– All canvases and papers used to produce your limited edition print are 100% archival artisan paper.
Printer– The printer mechanics used to reproduce original artworks is a wide format ink jet printer.
Our select printing partner has ground breaking technical experience in the creative digital realm, providing you with archival fine art prints that outperform others with respect to color fidelity and detail.
The larger color gamut of giclée makes it an ideal medium for all types of flat art reproduction, especially highly saturated Woody's paintings.
THE GALLERY QUALITY Canvas – PigmentED Giclée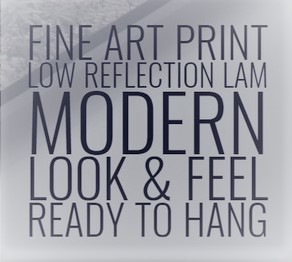 Your gallery canvas is simply an elegant way to present your Woody painting.
If you prefer, your canvas prints can be stretched by our craftsmen for a natural look and feel –they are not mass produced.
Stretched canvas comes ready to hang – we've installed the hardware for you.
Genuine artist canvas reveals the fine art feel of your work.
A variety of stretcher sizes and border styles.
In general, your print will be shipped unframed and you can have your artwork framed later.
Specialty Framing  ( Customized alternatives for open edition paper prints only) 
The Gallery Mounted Plaque  Everyone is Talking About
Gallery inspired mounts are beautiful, trendy, all while being more affordable than custom framing.  Made with a fine art archival latent image Fuji Crystal Archive C-print on earth friendly substrates, These Gallery Mounts offer variety and arrive ready to hang.
Gallery Flats come with keyhole mounting systems. 
Gallery Boxes and Gallery Floats include box cleats for stability and strength.
Diasec is a museum approved method of print preservation and presentation.
Your fine art Woody print is positioned behind an acrylic glazing and another archival substrate.  The adhesive used in a real Diasec is a silicon adhesive combined with a proprietary product that ensures a complete and permanent bond. Unlike sticky film based acrylic face mounts that look similar, Diasec is engineered to never separate, peel, or fail. 
Diasec Acrylic Print Mounting provides the extra smooth and extra pop visual benefits you will see. This is the premier presentation system for bringing detail, color and tonal range to life in a way that traditional photo framing cannot.  Select Giclee Pigment Papers and Fuji Flex polyester photographic material for amazing color and longevity.
The contemporary look of this print mounting method is ideal for your artwork to really pop. An acrylic face mount print will also look great against most any wall type.
Face Mounted on lens-grade optically clear 1/8″ or 1/4″ acrylic, the edges are sanded to a smooth satin finish or hand polished for a crystal clear look (Polishing not available with giclée papers).
The face mount to acrylic plex comes backer-less, or with your choice of backer materials and hanging hardware: an optional metal French cleat style hanging system or stand-offs.
Square corners are standard, rounded corners are available.